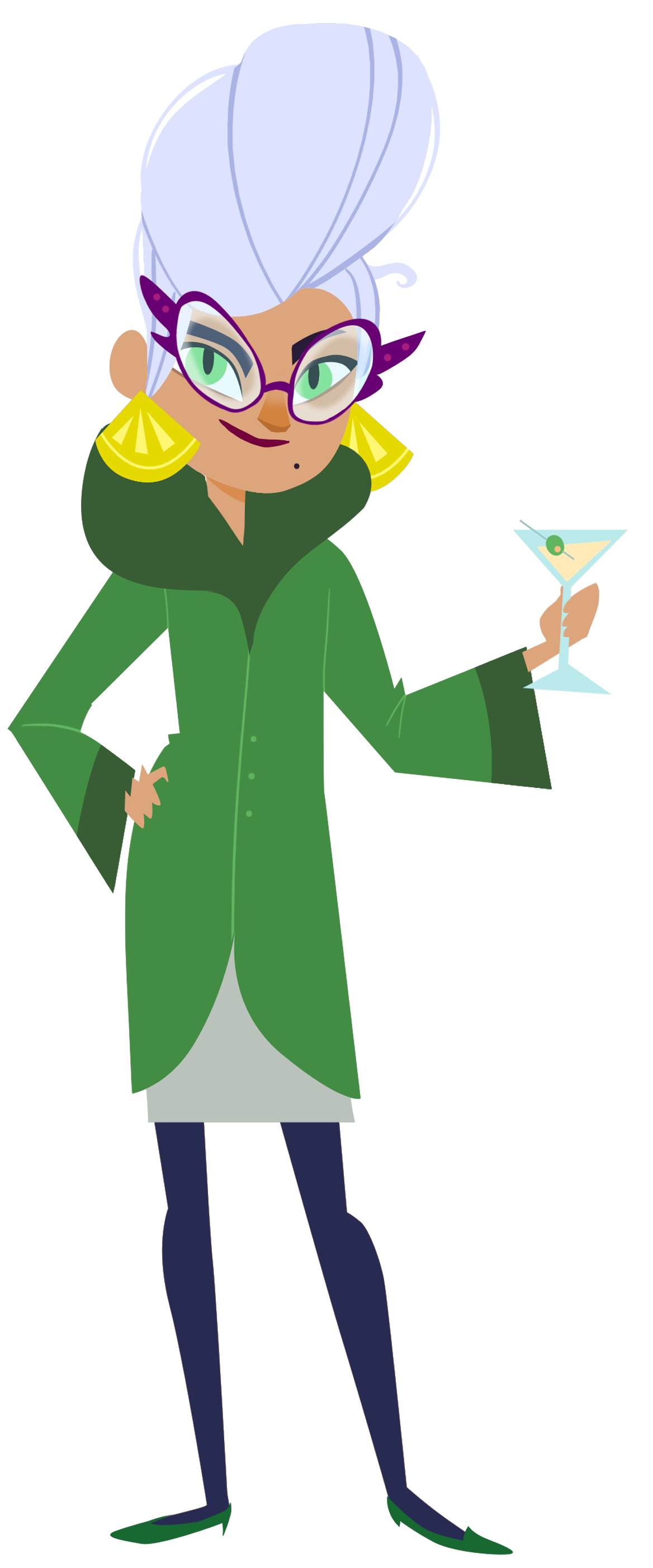 DOC CROCK
POWER: FAME & MONEY
Doc Crock is a carefree, fly by night, incredibly rich childlike social media mogul/investor who is always posting to social media and he´changing the conversation´ to things important to her and her company. She loves all the fun trendy stuff you and I love - just way more than we do- and she doesn´t have a whole lot of consequential thinking about it. She doesn´t appreciate how where she puts all that money and fame of hers matters - not just to her and her image but to the earth as a whole. Not evil, just frivolous, distracted and self-interested - Doc Crock causes all kinds of trouble for our team. Wherever they show up in the world they can be sure that Crock´s cluelessness has something to do with the emergency. Crock has a lot to learn and a mind that needs wrangling and changing. The kids are sure she´ll come around one day, despite the Doc´s amazing power to rationalize her own behaviour.


ZEPHYR
POWER: WIND
Zephyr is a tiny human hurricane. He blows in with kid-excitement, jokes and opinions and rushes to push a button he´s never tried. He can be as unpredictable and changeable as the weather and if he´s enthusiastic about something, he´ll throw caution to the wind. Easily distracted, Zephyr influences everything around him with his goofy, wild-card ways, injecting the kind of randomness that allows for new discoveries.


ORCHID
POWER: PLANTS
A bit quieter than the others but strong in body and mind, Orchid is like a creeping vine. You don´t always notice her slowly creeping toward a problem and then boom, she´s taken it over! A truly grounded person, Orchid is reliable, steady and down to earth, and she has the ability to move past the trivial and get right down to what´s important. When others are distracted, Orchid is the one who cuts through all the noise and lays bare the obvious and what needs to be done about it. As delicate and elegant as a flower, Orchid is none-the-less the first to dive into an awful mess and her strength is legend.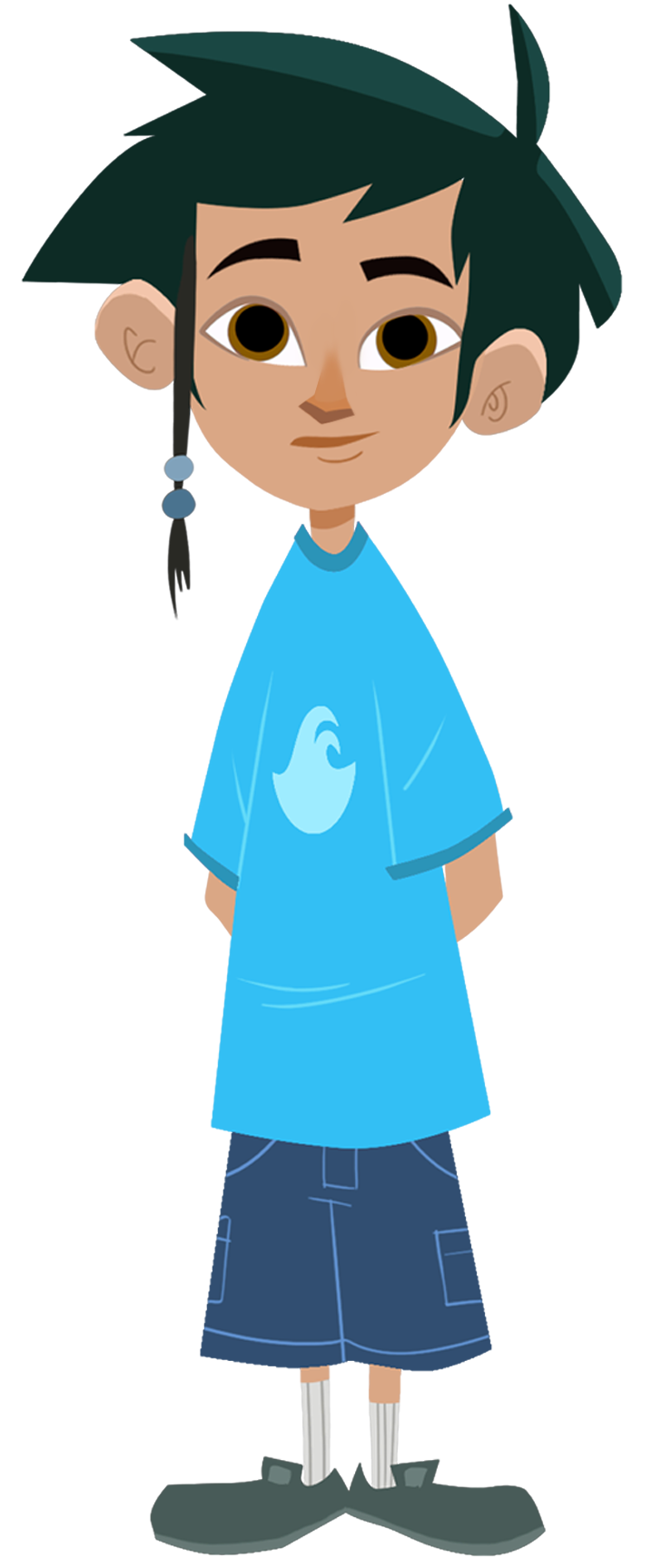 OSHIE
POWER: WATER
Oshie is a zen kid and a deep thinker. He´s usually groovy and laid back, but if he feels strongly about something he can suddenly rise like a powerful wave. Oshie is all about making connections - like how he doesn´t see the Pacific or the Atlantic. He sees the earth ocean! And like how water comes in lots of forms from the tiny phytoplankton filled drop to the huge jet stream. Oshie sees what things have in common - whatever their size. This insight allows Oshie to come up with big winning ideas that other people might not come up with. Super athletic and flexible, Oshie can slip into difficult places. He has a scuba diving cat named Snorkle.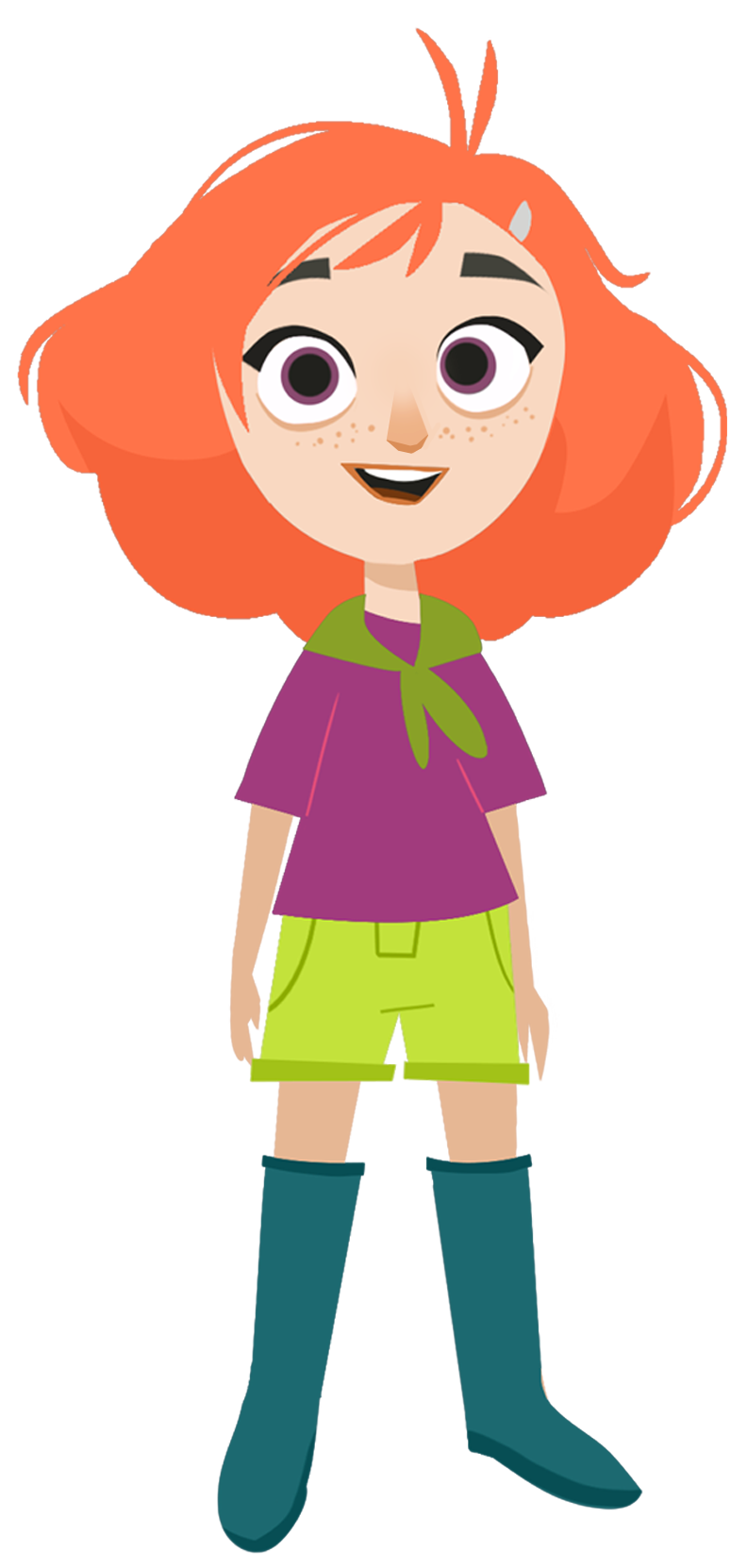 RAE
POWER: SUN
Rae is a kid with a warm, sunny disposition and a huge amount of optimistic energy. Always smiling and cheerful, Rae puts people in a good mood just by showing up. But be sure to stay on her good side or you just might get burned. Naturally interested in every little thing, she´s always ready to shine a light on the truth and find out more about something. She´s always the last one to leave, too, just wanting to check out one last thing. This innate curiosity comes in handy as she often sees something the other miss.